---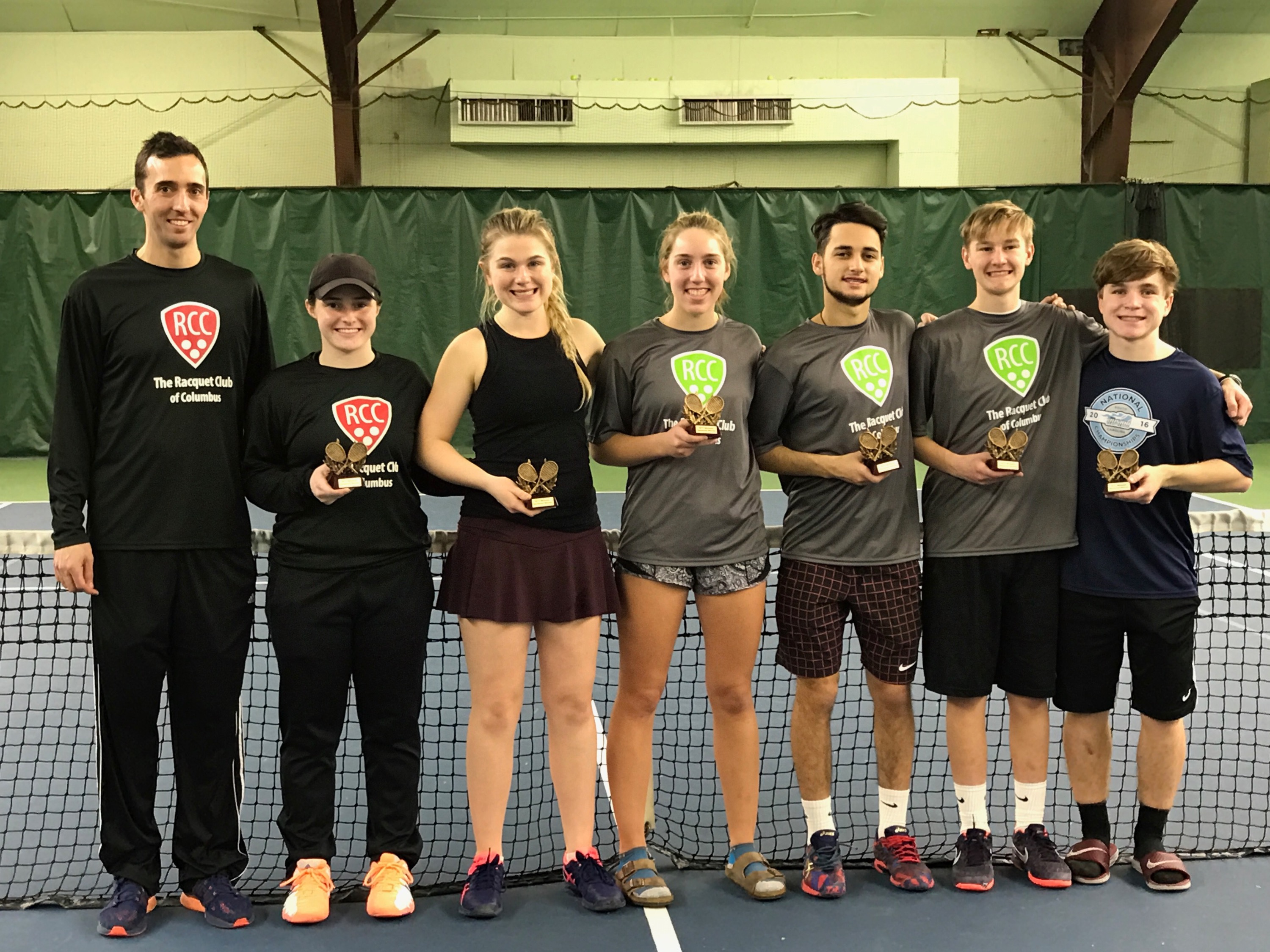 Midwest WTT Champs
The Racquet Club won the Midwest Junior World Team Tennis Championships for the 2nd straight year last weekend in South Bend, Indiana.  The team made up of Alex Cash, Kathleen Jones, Paige Kompa, Colten Clark, Jonathan Zhuravel and Stu Brdicka qualified to go to the National Championships in San Diego.
The team defeated Wisconsin, winning 6 out of the 8 courts.
They entered the match with Indiana up by 3 games.  They split the boys and girls doubles 4-6 and 6-4.  They also split the girls singles, with Kathleen winning 6-3.  Both courts of boys singles were lost close 4-6 and 5-6, putting the overall game score tied going into mixed.  In an exciting finish both courts went into tiebreakers, which were 9 point tiebreakers (sudden death at 4 all).  Stu and Paige came back from 2-4 down, saving 3 match points on Stu's serve to win.  Right after that, Colten and Alex came back from 3-4 to win, where the guy from Indiana had 2 match points on his serve.
Jonathan, Alex and Paige are returning members from last years team.