---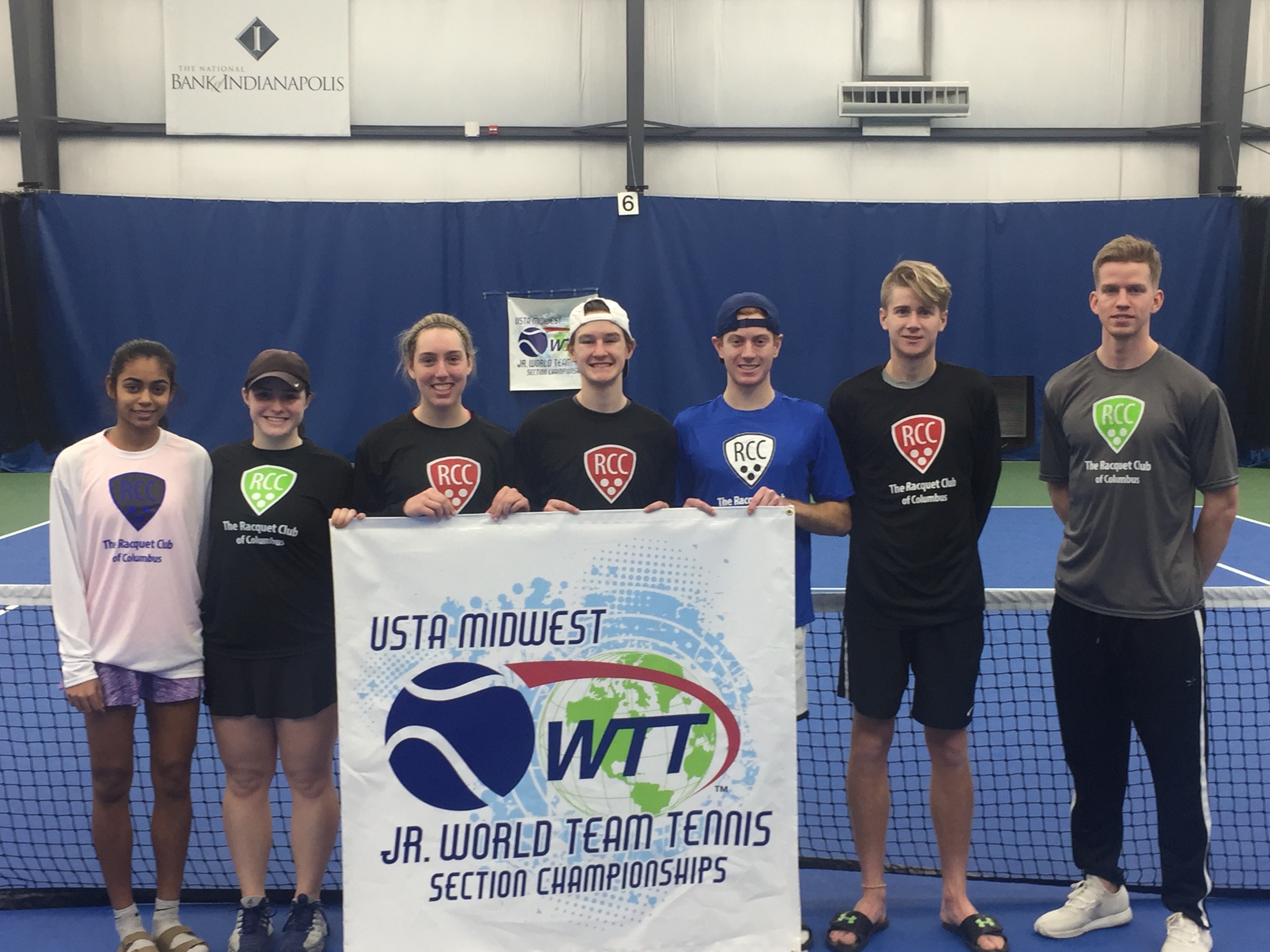 Junior World Team Tennis Midwest Champions
RCC won the Midwest Junior World Team Tennis Championships last weekend for the 3rd straight year.  The team included Connor Biernat, Jordan Phelps, Stu Brdicka, Kathleen Jones, Paige Kompa and Lalassa Nagireddy, and was coached by Zack Schwenning.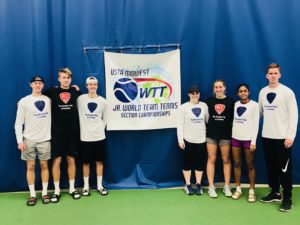 They defeated Central Indiana, Northwest Ohio and 2 teams from Wisconsin.  In the 2nd match against Wisconsin, Connor came back from 0-4 down in singles to force a tiebreaker.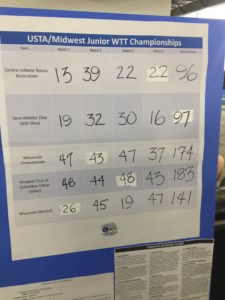 RCC started up 3 games ahead of Wisconsin going into the final match.  Stu was down 4-1 and came back to force a tiebreaker, and won 5 straight points in the tiebreaker after being down 0-4.  Kathleen and Lalassa also had big singles wins in the final 6-5 and 6-2.  The mixed doubles court of Paige and Stu went to overtime, but held on for the victory.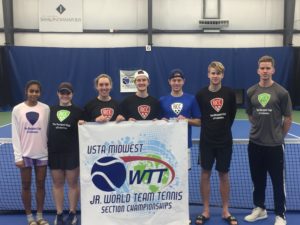 Boys and Girls doubles were dominant all weekend.  The team qualified for the Junior World Team Tennis Nationals in San Diego, where they have finished 3rd the last two years.