---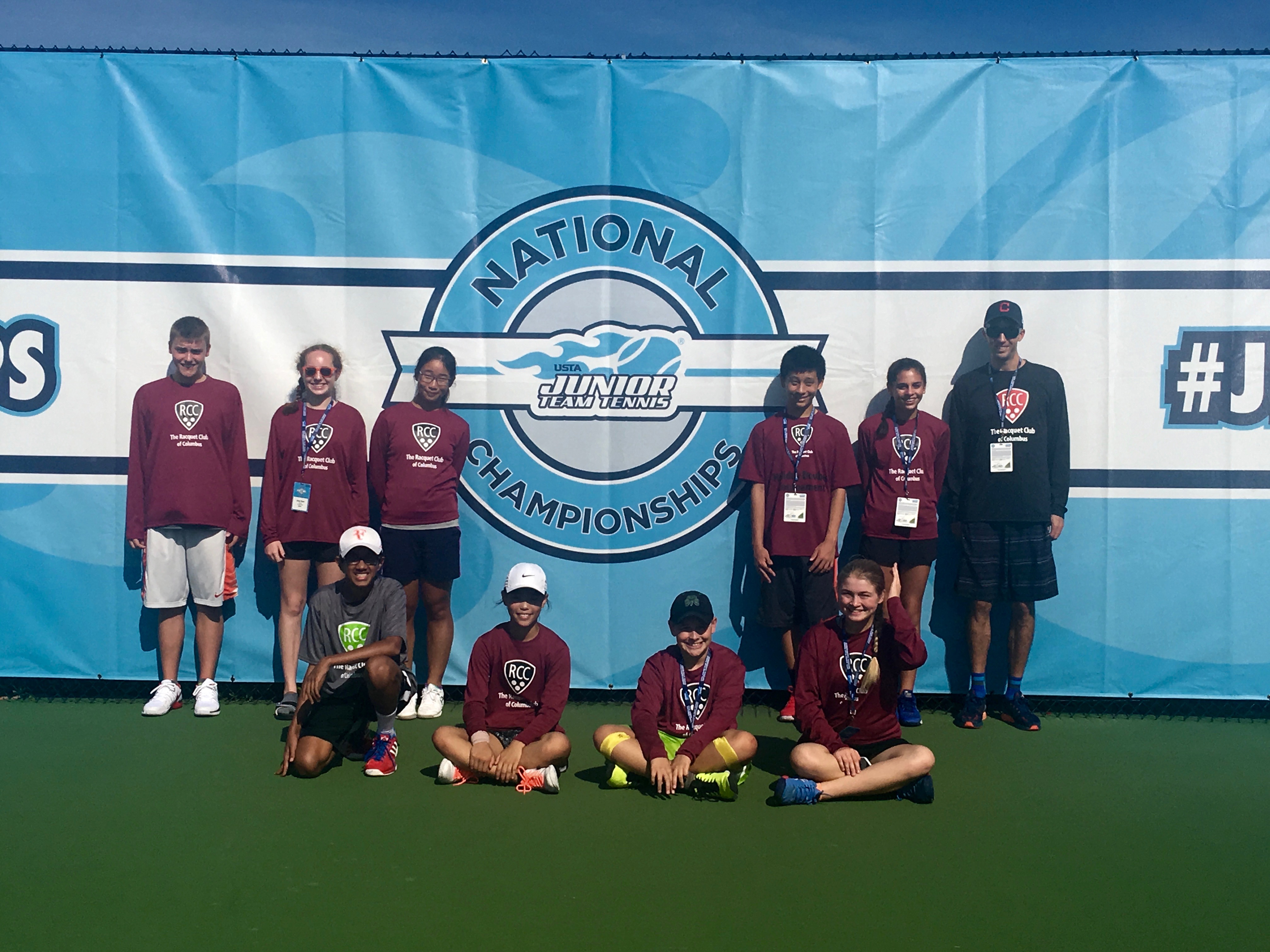 JTT Nationals
RCC has 2 14s teams competing at the Junior Team Tennis Nationals in Columbia, South Carolina.
The 14s Adv team today split their matches, defeating Missouri Valley 59-28 in the 1st match and falling to Mid-Atlantic 60-24 in the 2nd match.  The team includes Dean Atway, Griffin Biernat, Maddie Atway, Caroline Sproule, Trevor Ball, Katherine Wang, Ella Hazelbaker and Pavan Uppu.  They play Northern tomorrow morning.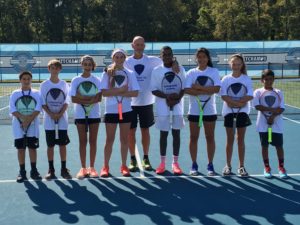 The 14s Int team won both their matches defeating Mid-Atlantic 50-39 in their 1st match and defeating Southern 54-44 in their 2nd match.  The team includes Sam Routzahn, Emma Wood, Wendy Shi, Nathan Yu, Noah Mizer, Shivesh Sankar, Emma Wang, Nick Geelan and Alex Graham.  They play Missouri Valley tomorrow morning.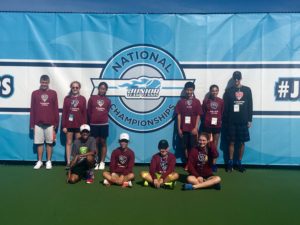 Additional photos on USTA site