---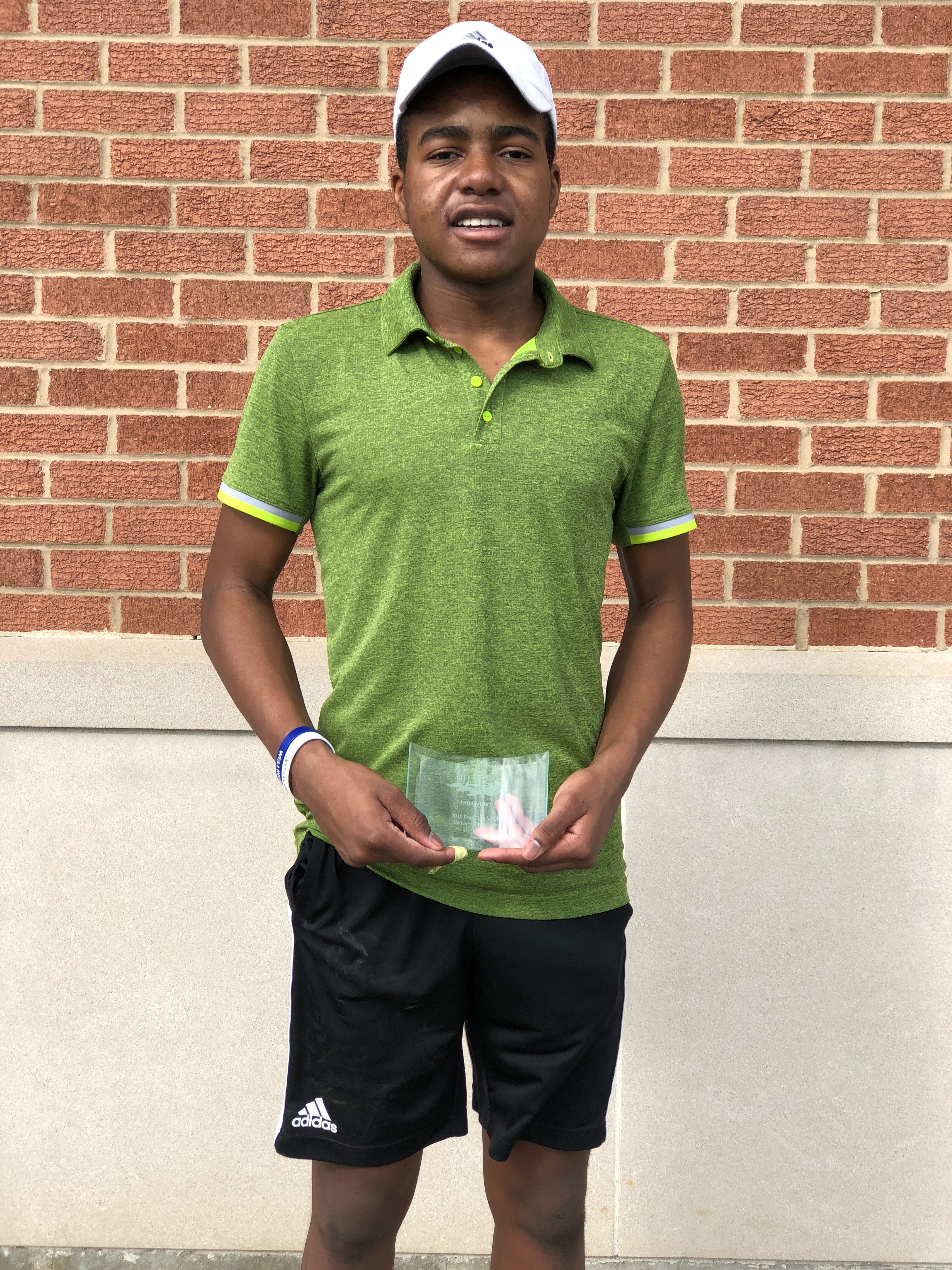 Congratulations to Trevor Ball for winning the Sportsmanship award at the USTA Boys 16s Midwest Level 2 last weekend in Cincinnati. He lost 7-5 7-5 to the 1st seed in the quarterfinals and then reached the Consolation Finals.
---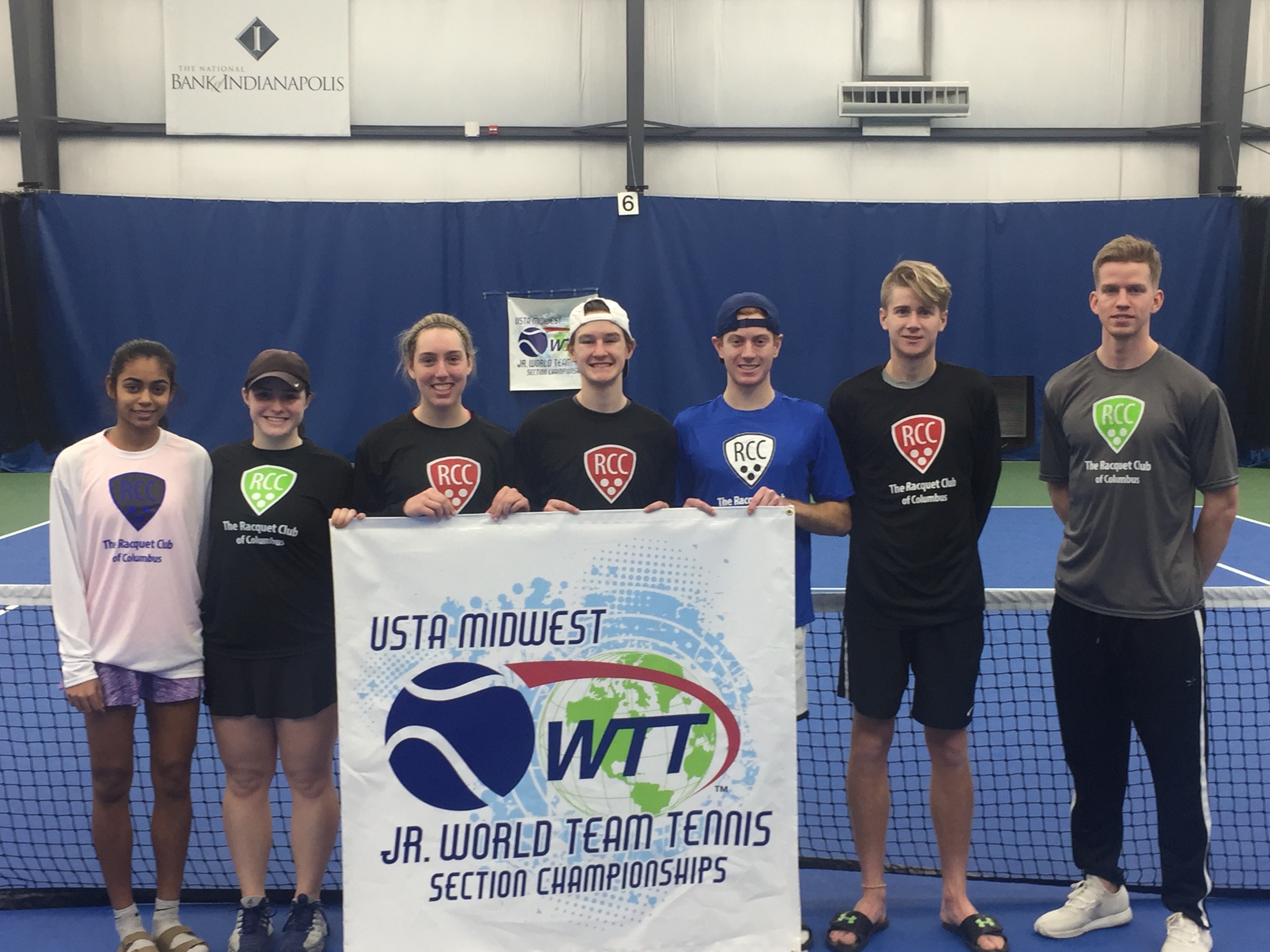 RCC won the Midwest Junior World Team Tennis Championships last weekend for the 3rd straight year.  The team included Connor Biernat, Jordan Phelps, Stu Brdicka, Kathleen Jones, Paige Kompa and Lalassa Nagireddy, and was coached by Zack Schwenning. They defeated Central Indiana, Northwest Ohio and 2 teams from Wisconsin.  In the 2nd match against Wisconsin, Connor came back from 0-4 down in singles to force…
---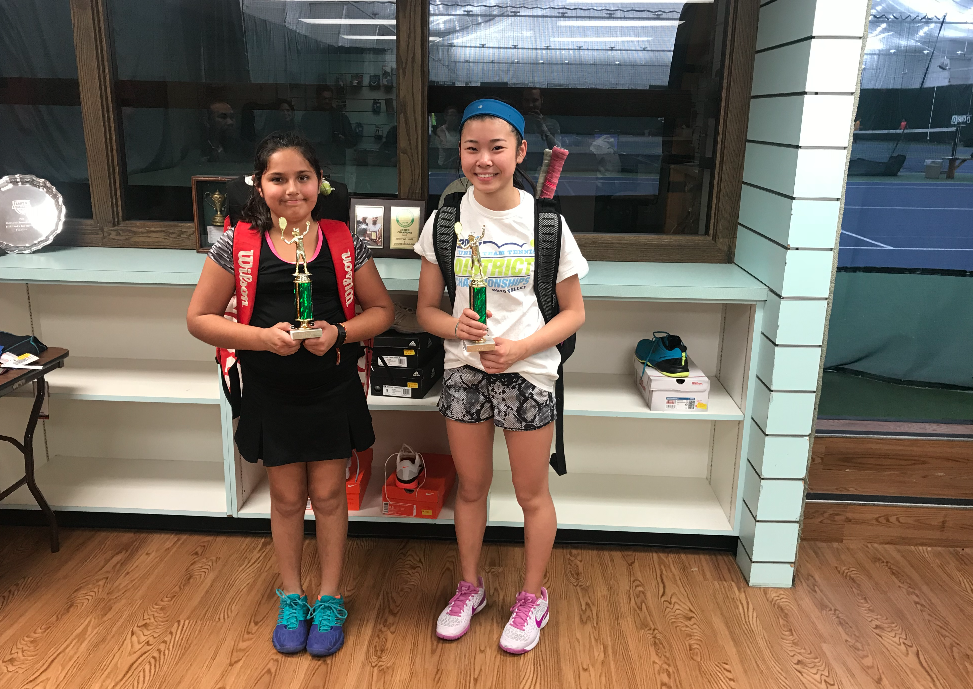 Last weekend the Racquet Club hosted a Single Day Showdown for Boys 16s, Girls 12s and 14s, and Boys 12s and 14s. Congratulations to Boys 16s Champion Will Newberry. Congratulations to Girls 12s Champion and Finalist Emily Yoshino and Arya Chabria. Congratulations to Boys 14s Finalist Sadeq Al-Ali.
---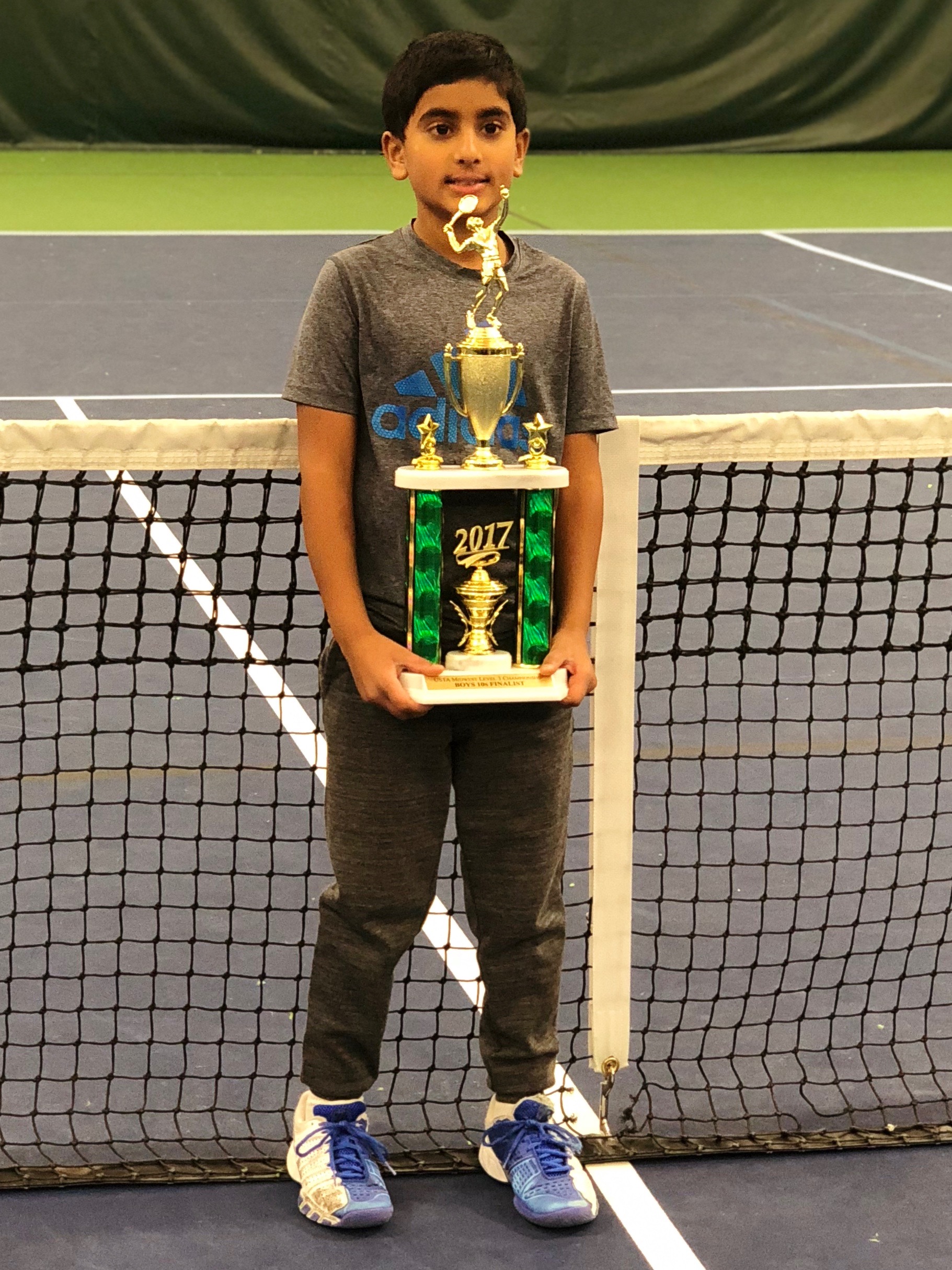 Congratulations to Nikhil Bhimireddy, who was a Finalist at the Boys 10s Midwest Level 3 in December at Scarborough.
---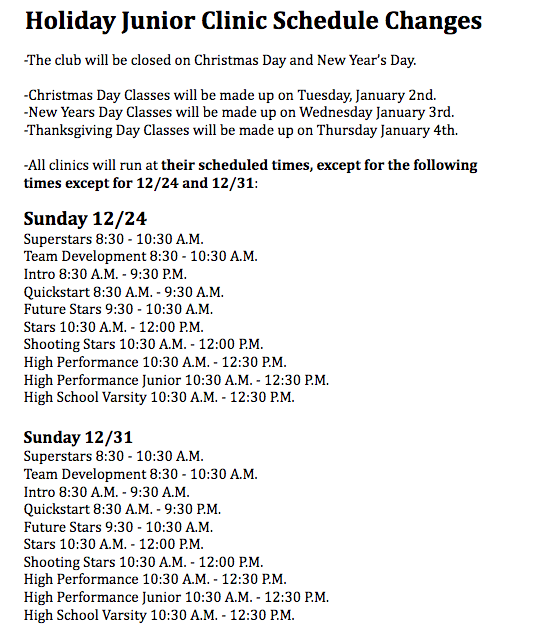 ---
---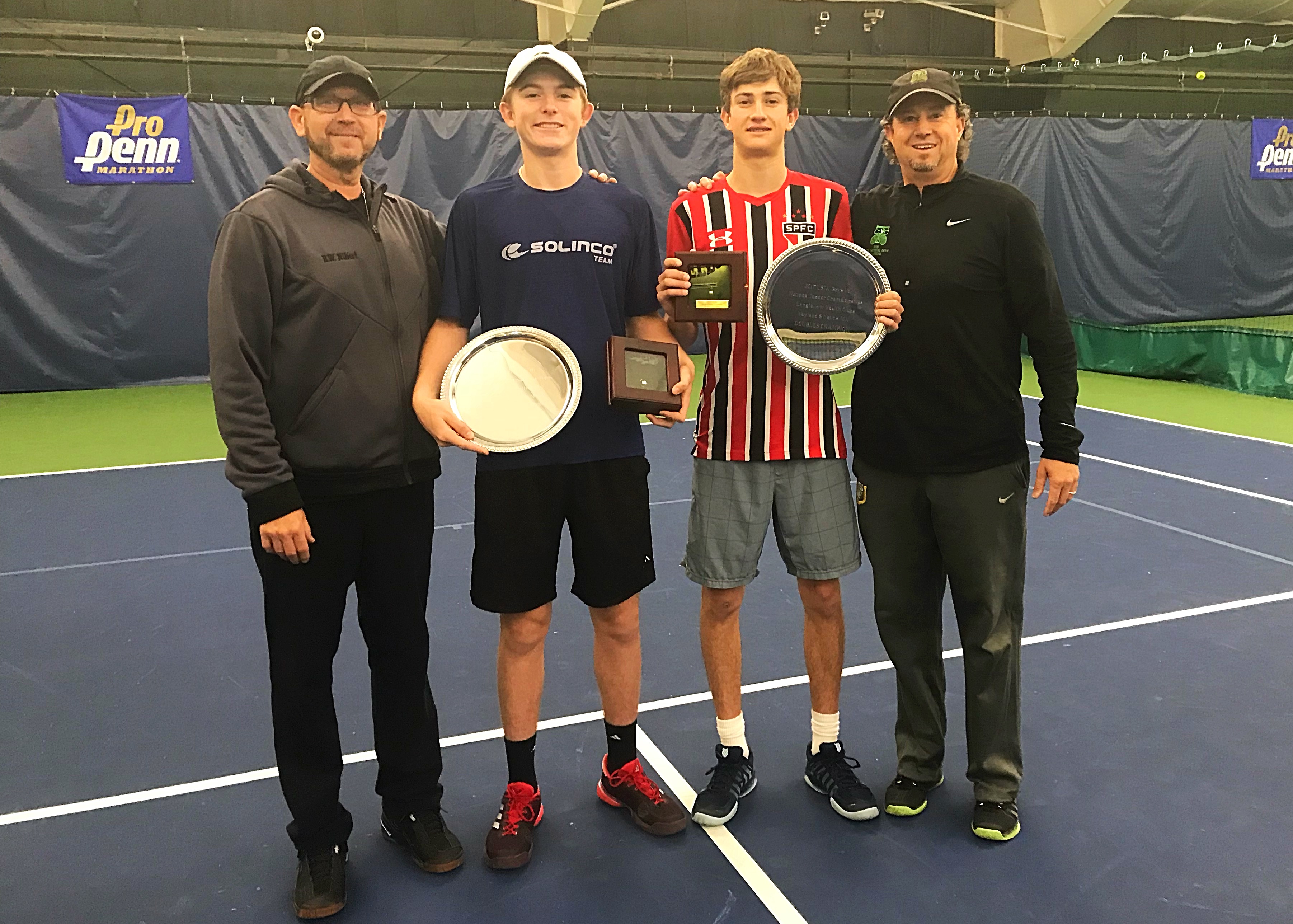 Congratulations to Robert Cash for winning the Boys 16s Doubles with Ryder Jackson at the USTA National Indoor Championships in Boston.  This was his 3rd gold ball this year, and 5th ball of the year.
---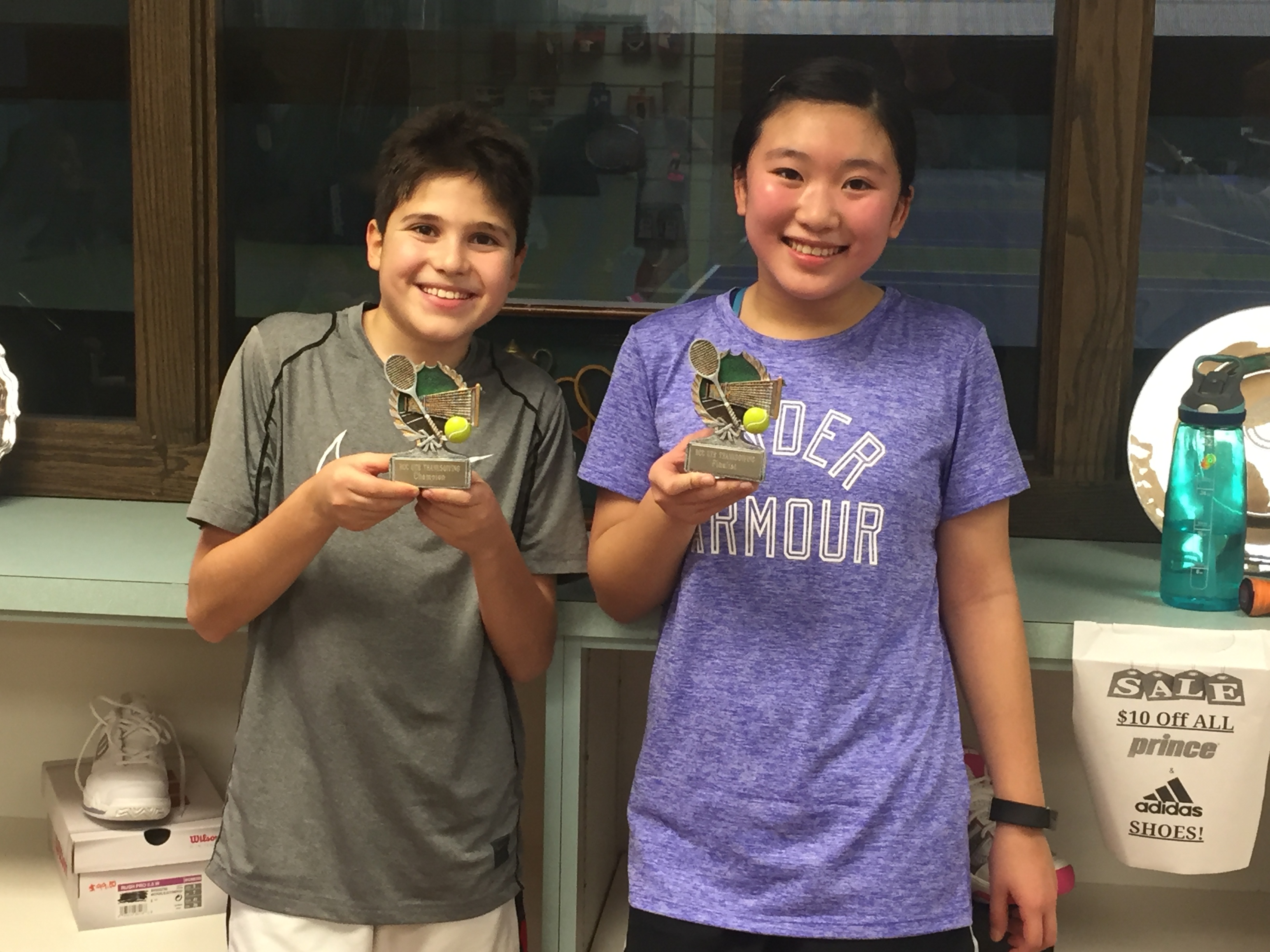 Congratulations to Sadeq Al-Ali for winning the RCC Thanksgiving UTR Tournament.  Congratulations to Anna Chang for making the finals, Ethan Samora for getting 3rd place, and Irene Grigoryan for winning the Consolation.   
---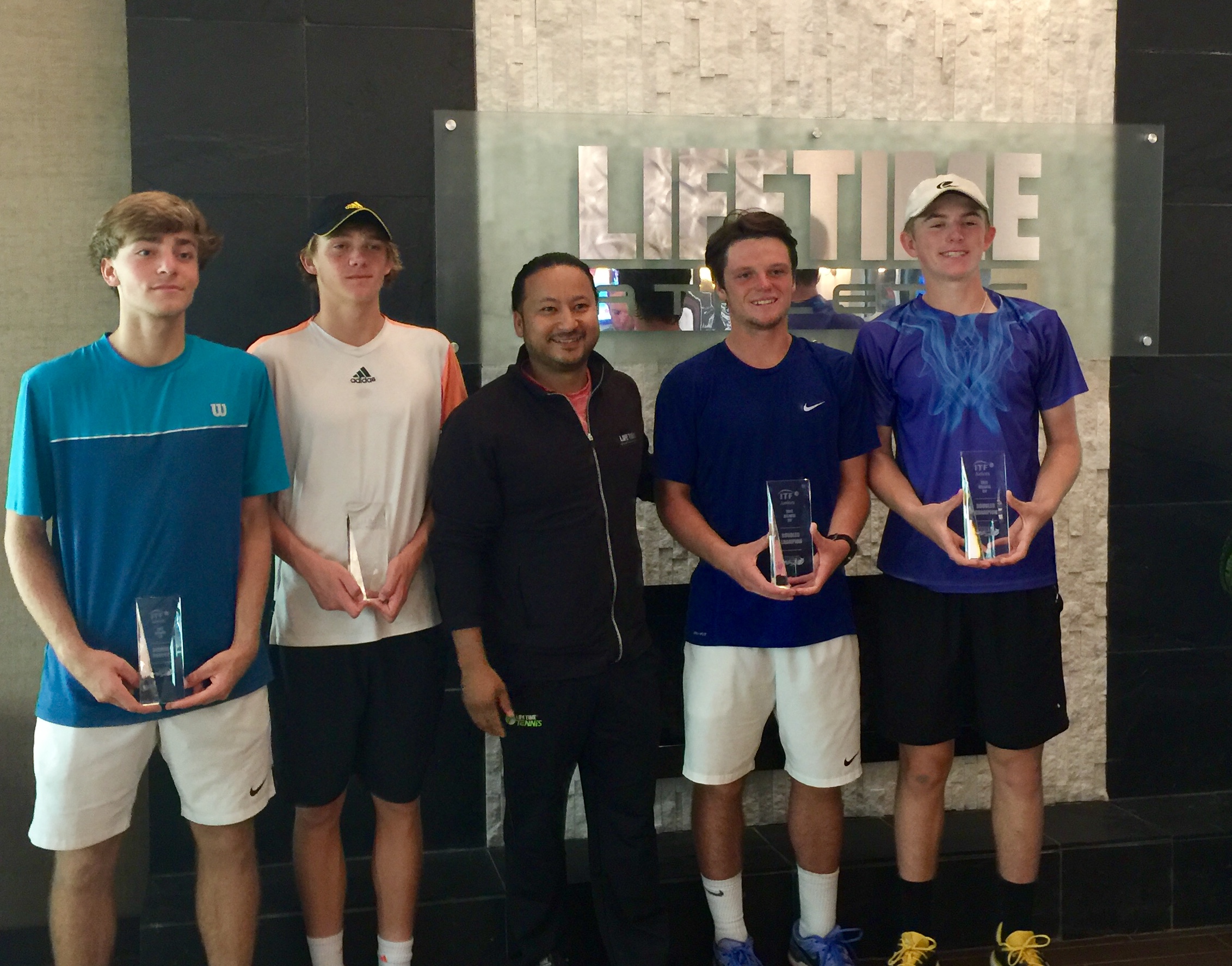 Congratulations to Robert Cash for winning the ITF Grade 4 in Atlanta with J.J. Mercer.  They defeated the singles champion in the semis, and won 7-5 7-5 in the final.  They didn't drop a set in the tournament.
---
Congratulations to the following tournament champions this month: Arya Chabria – Girls 12s Wickertree Champion Sujan Sriram – Boys 12s Wickertree Champion Tanish Pairu – Boys 14s Queen City Compass Champion Sam Routzahn – Boys 16s Queen City Compass Champion Griffin Biernat – Boys 16s Queen City Compass Champion Alex Heiden – Boys 18s Elysium Compass Draw Champion
---