---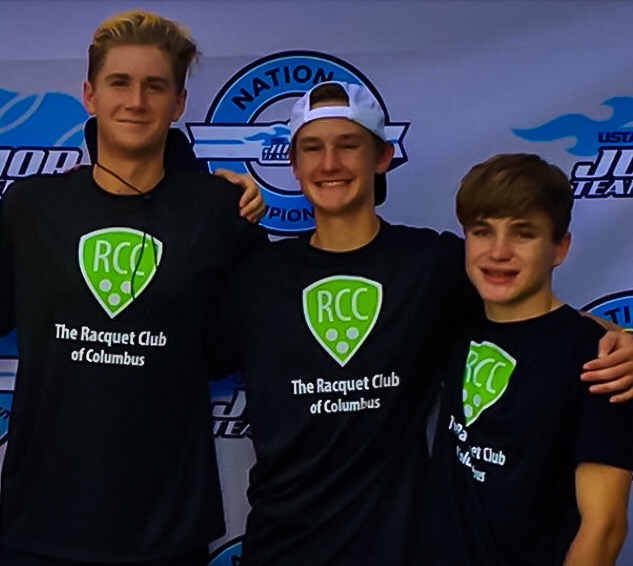 Congratulations to Stu Brdicka, Jordan Phelps and Colten Clark for signing to play at Ashland University.  Ashland article Stu is a senior at Olentangy High School.  He has a sister Brianna who plays at Ashland also, and a sister Megan who played at Wright State.  Stu qualified for the State Tournament in doubles as a sophomore and in singles as a junior.  Stu played on…
---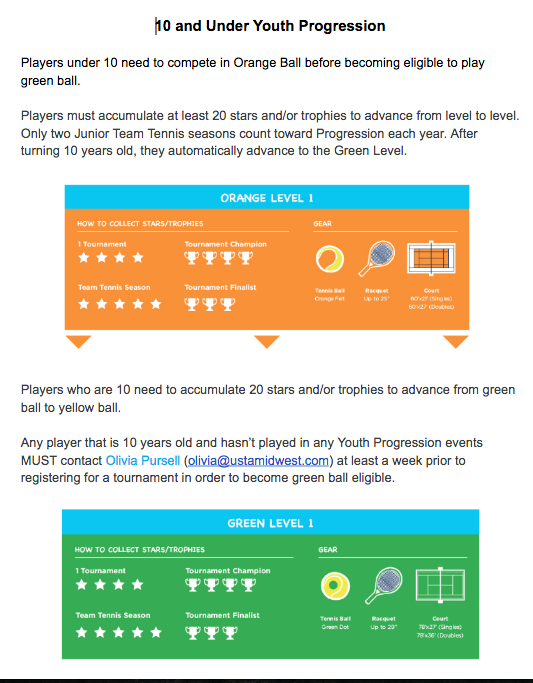 10 and Under Youth Progression
---
Congratulations to Henry Lessard and Nikhil Bhimireddy for getting hardware at the Midwest Level 3 East Championships (Boys 10s) in Toledo last weekend. Henry went 3 sets with the 1 seed and champion, then went on to win the North Consolation Draw. Nikhil also went 3 and 1 and won the West Consolation Draw.
---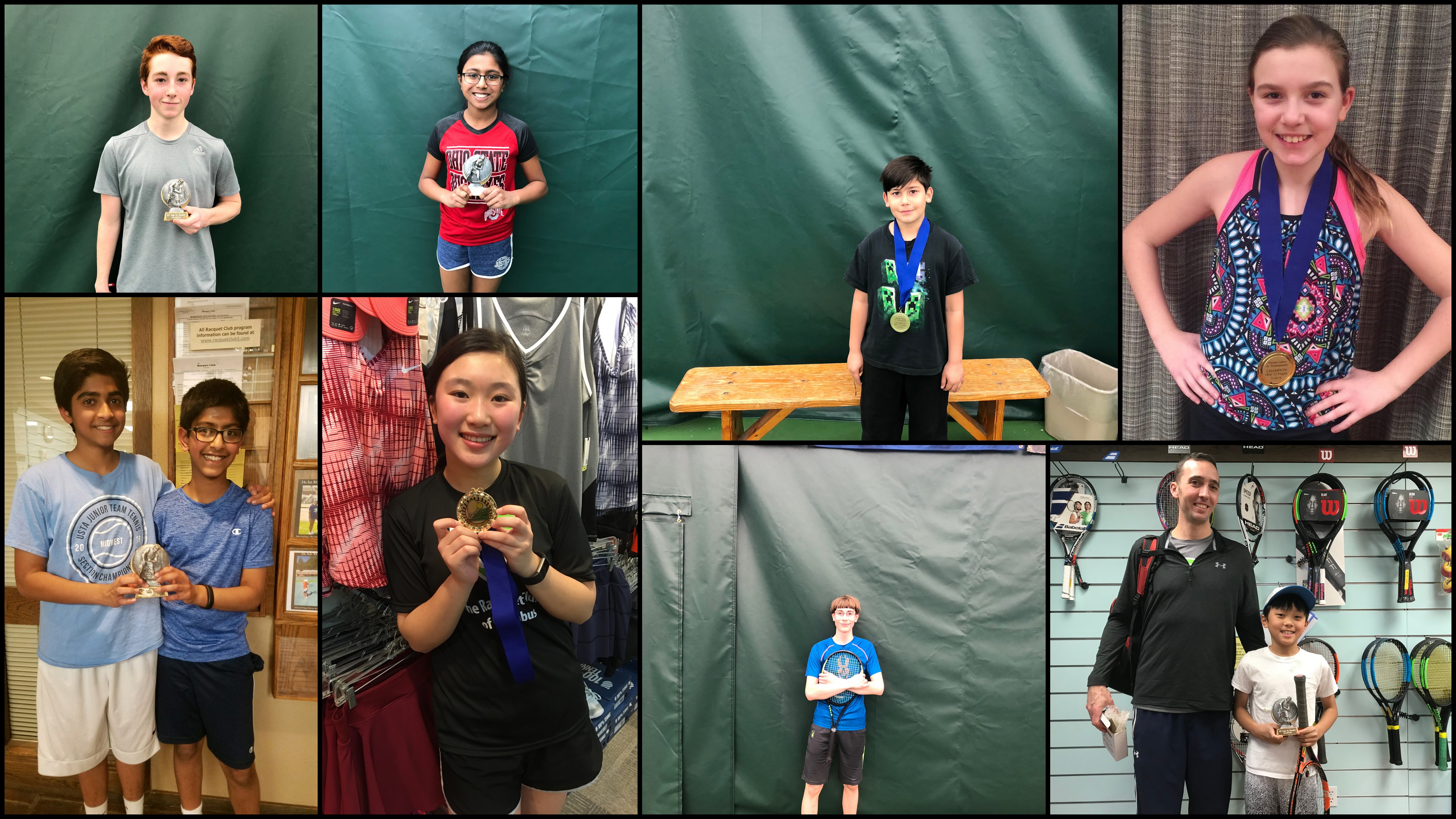 Congratulations to the following Single Day Showdown champions RCC Boys 16s – Roshan Sriram Olympic Boys 10s – Tallis Mahmud Olympic Girls 14s – Anna Chang RCC Boys 16s – Trevor Westin RCC Girls 10s – Spoorthi Saranu RCC Boys 10s – Michael Wang RCC Girls 12s – Lydia Foster RCC Boys 18s – Mihai Crisan / Neil Reddy / Howard Wang
---
For those players on Spring Break next week, the Racquet Club is hosting 3 different Single Day Showdown Tournaments. Monday 3/26 Boys 14s and Boys 18s Doubles    Deadline: Sunday night Tuesday 3/27 Boys 14s and 18s Singles / Girls 14s Singles   Deadline:  Monday night Friday 3/30 Boys 14s and Boys 18s Doubles  Deadline: Thursday night These will take place between 10:00 am and…
---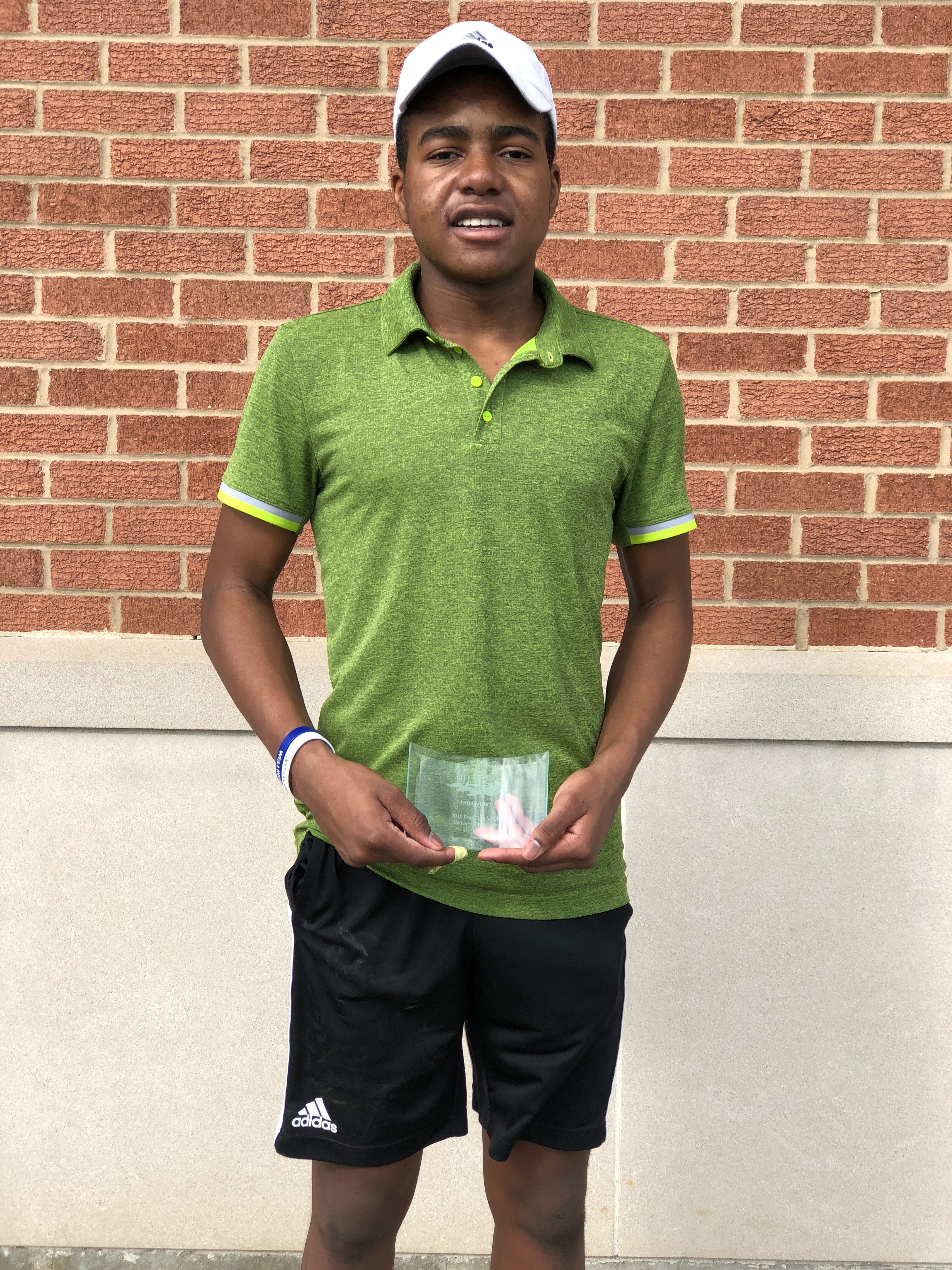 Congratulations to Trevor Ball for winning the Sportsmanship award at the USTA Boys 16s Midwest Level 2 last weekend in Cincinnati. He lost 7-5 7-5 to the 1st seed in the quarterfinals and then reached the Consolation Finals.
---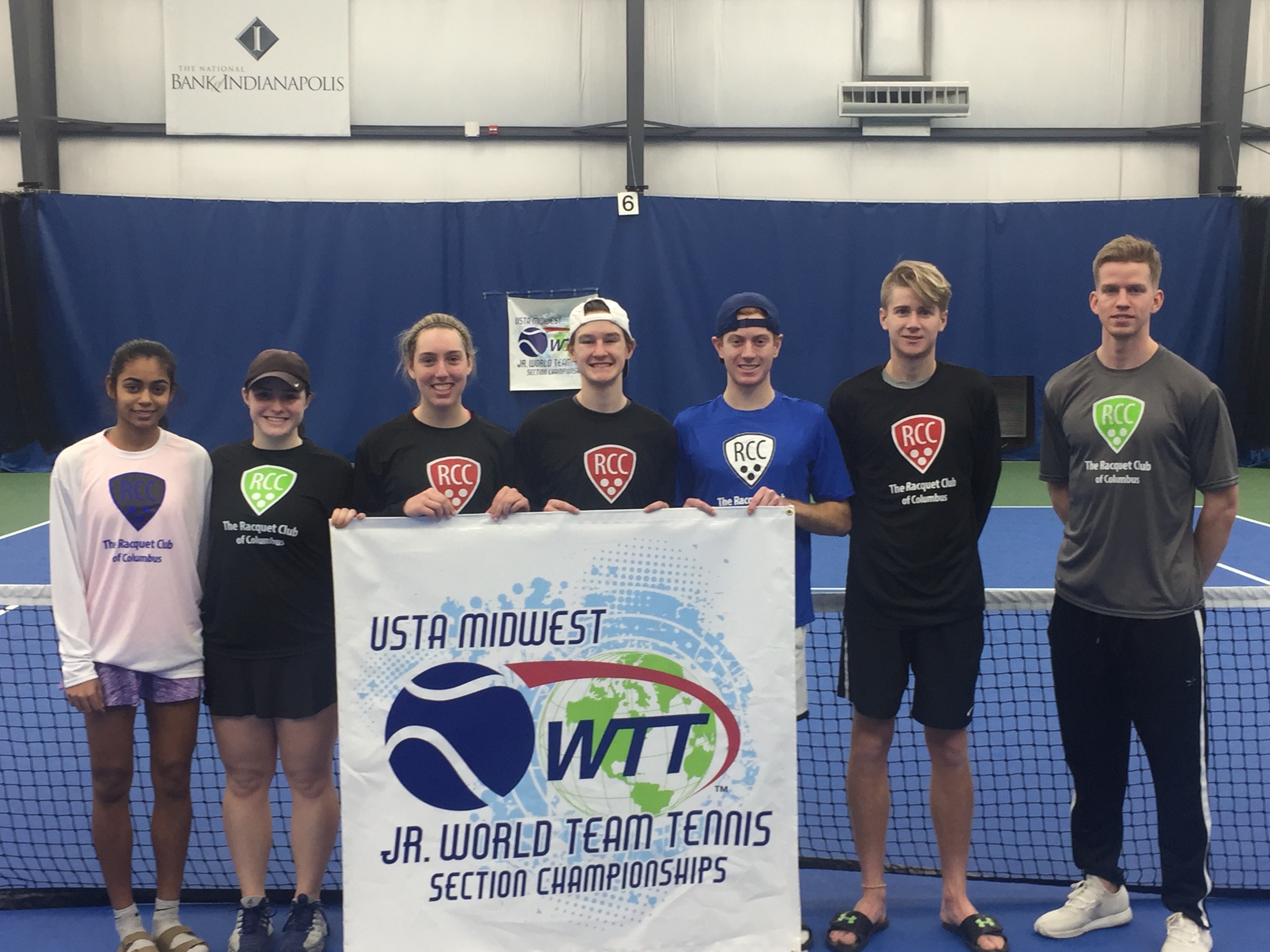 RCC won the Midwest Junior World Team Tennis Championships last weekend for the 3rd straight year.  The team included Connor Biernat, Jordan Phelps, Stu Brdicka, Kathleen Jones, Paige Kompa and Lalassa Nagireddy, and was coached by Zack Schwenning. They defeated Central Indiana, Northwest Ohio and 2 teams from Wisconsin.  In the 2nd match against Wisconsin, Connor came back from 0-4 down in singles to force…
---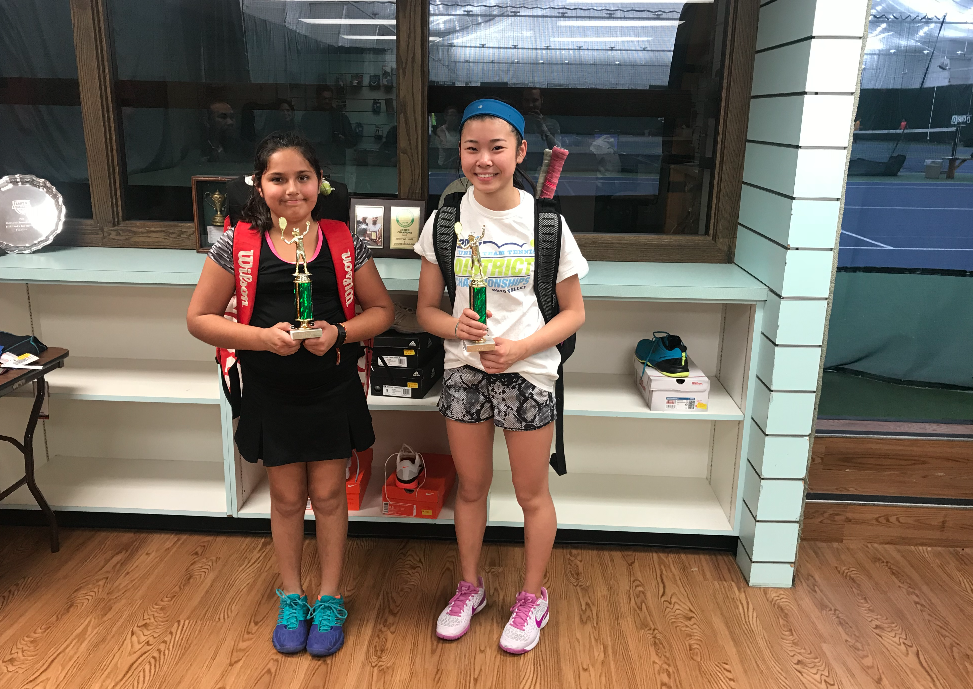 Last weekend the Racquet Club hosted a Single Day Showdown for Boys 16s, Girls 12s and 14s, and Boys 12s and 14s. Congratulations to Boys 16s Champion Will Newberry. Congratulations to Girls 12s Champion and Finalist Emily Yoshino and Arya Chabria. Congratulations to Boys 14s Finalist Sadeq Al-Ali.
---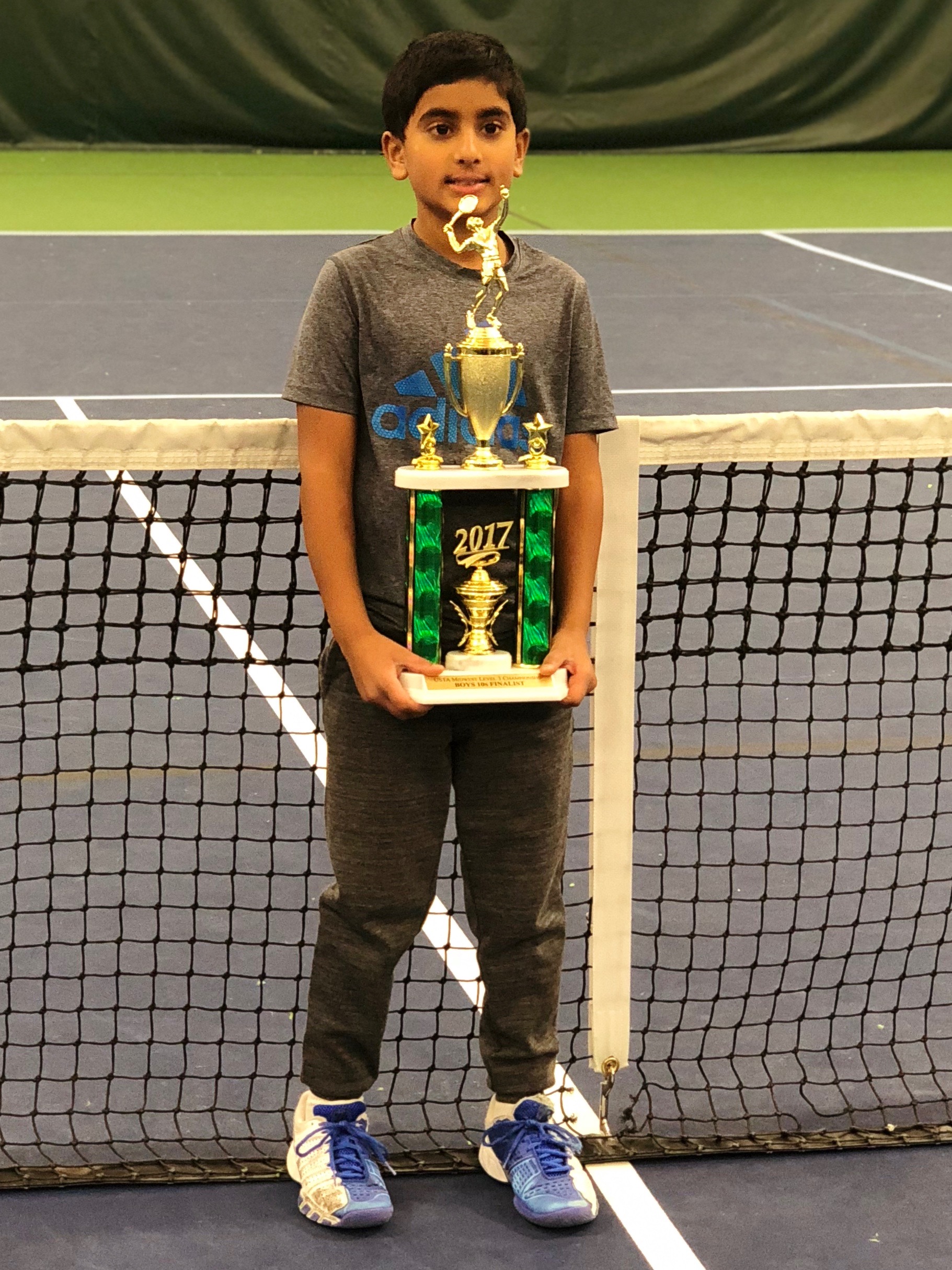 Congratulations to Nikhil Bhimireddy, who was a Finalist at the Boys 10s Midwest Level 3 in December at Scarborough.
---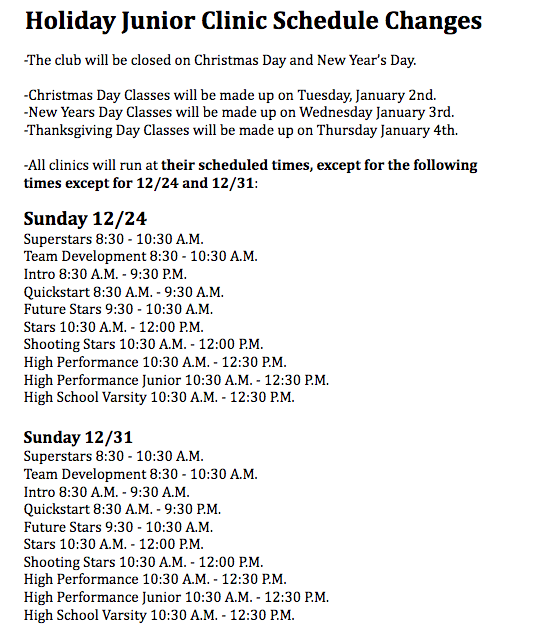 ---